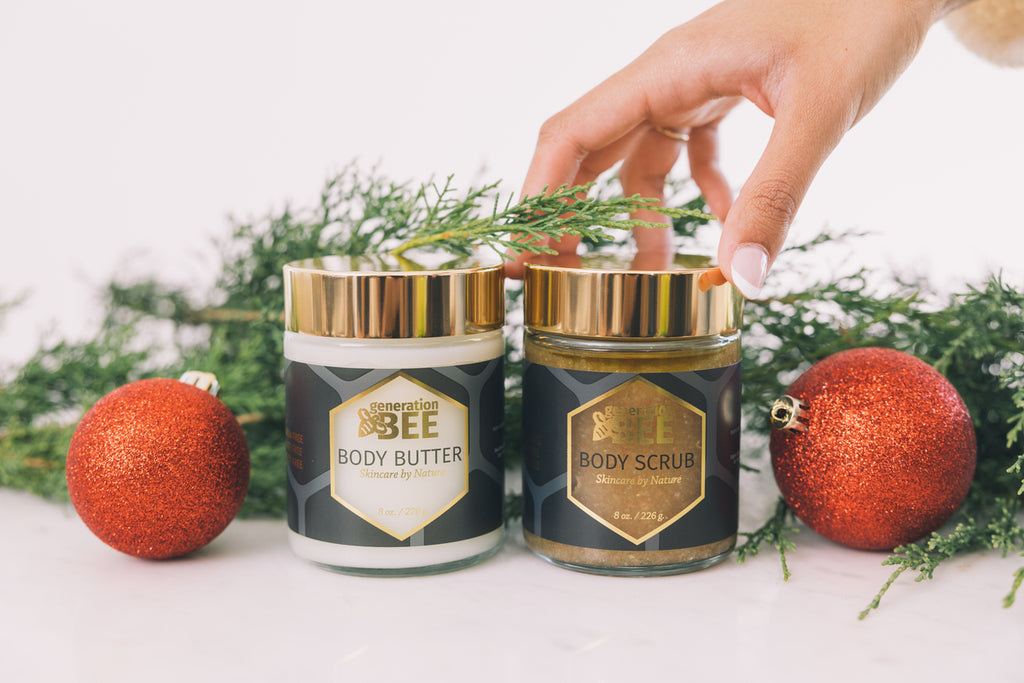 Very Merry Body
$67.00 $77.00
body scrub + body butter $10 savings when purchased together!
Body Butter
The best way to describe it is AMAZING! Made from beeswax and other natural ingredients, our body butter is the best you will ever experience.
When you open it, the spa-like smell will be the first thing you notice. Apply a small amount (trust us, it doesn't take much) and spread it around. Your skin will not feel greasy or oily and all that will remain is a nice soft sheen that leaves your skin feeling amazing.
From the wax collected to the perfectly selected organic essential oils, every care has been taken to create the best body butter to ever hit the market. Use it once and you'll be hooked!
______________
Body Scrub
Made with honey and other natural ingredients, our body scrub is simply divine. We haven't added any harmful preservatives or other artificial additives so you won't have to worry about it damaging your skin.
Use it in the tub or shower to exfoliate your skin leaving you feeling soft and smooth. The light, all-natural scent is subtle yet soothing.
Generation Bee body scrub features bergamot essential oil which is proven to diminish uneven skin tones while also helping to heal scars and other blemishes on the skin.
The sugars and salts work to remove dead skin and leave you feeling soft and smooth.